About LearnConceptualPhysics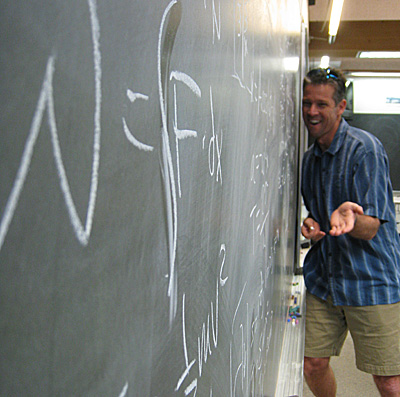 This site was developed to help students of Conceptual Physics develop their skills in physics problem-solving, by:
providing access to resources that students might not otherwise have, and
offering lots of opportunities to practice solving problems.
The site's main feature is a multiple-choice Conceptual Physics "Problem-A-Day" service that students, teachers, and parents can read on the website or receive via

RSS feed. Solutions to each problem are available on this website.
Additionally, the site features a number of Power-Point presentations and laboratory activities that students can download and use as a guide in their understanding of Conceptual Physics topics: the study of motion, Newton's Laws of Motion, Work-Energy, Momentum, thermodynamics, electrostatics, direct current circuits, electromagnetism, and more.
This site is maintained by Richard White, a Conceptual Physics and AP Physics instructor with 30+ years of experience who is currently teaching at a K-12 independent school in southern California.